| | | |
| --- | --- | --- |
| | RN Patient Advocates is the only nationally recognized Patient Advocacy education program created specifically for qualified RNs endorsed by a leading College of Nursing: The University of Arizona. | |
Welcome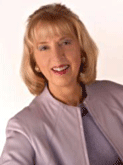 Joan Shaver, Dean UA College of Nursing

RN Patient Advocates in participation with The College of Nursing, University of Arizona invite you to join the RNPA Learning Intensive.

This is the only course of study offered exclusively to experienced, clinical RNs to become Independent RN Patient Advocates (iRNPAs). This program has been developed over 11 years by Karen Mercereau, RN, iRNPA, a nationally recognized visionary leader in healthcare". ~ Joan L. Shaver, PhD, RN, FAAN
Testimonials
A Life-Saving Team
Phil is a 63-year-old CPA who had devastating black ulcerations devouring both thighs, poorly controlled diabetes and diabetic ulcers, suffering from poor nutrition and very poor pain control. His physicians were arguing about the diagnosis and Phil's legs continued to deteriorate, actually disappearing – painfully. More
Leading Edge Medicine
Eva is a 37 year old high school biology teacher, diagnosed with fibromyalgia and crippled by headaches that were not responding to therapy, covered with cysts, suffering with systemic yeast infections and multiple allergies, suffering from poor nutrition with significant GI problems and obesity. More
Do You Need A Health Detective
... Call your RN Patient Advocate!

About Us
Founded in 2002, RN Patient Advocates provides:
The only Learning Intensive preparing qualified RNs to become Independent RN Patient Advocates (iRNPAs). This nationally recognized Learning Intensive is offered in association with the University of Arizona, College of Nursing.

The National Network of RN Patient Advocates: Mentoring, Continuing Education, Collaborative Practice, Shared Governance


Our Mission is to empower people in their health care through Advocacy, Education and Guidance through the health care system.
Follow Our Blog And Tell Us Your Thoughts
Karen's Story
Always an Advocate…
I was always the family patient advocate. That the system was broken became more and more obvious over the years as I worked on their behalf. I was a patient advocate in the clinical arena as well, though that too was becoming increasingly difficult. By 2002,
Course Completion Statement
Course Completion statement: "This continuing nursing education activity was approved by the Arizona Nurses' Association, an accredited approver by the American Nurses Credentialing Center's Commission on Accreditation."
Course Completion statement: Successful completion of the RN Patient Advocate Learning Intensive requires participation in the 9/4/12 to 10/1/12 e-learning and the 10/9/12 to 10/16/12 face-to-face learning. Continuing education credit will be awarded based on attendance as evidenced by participation in e-learning, completion of sign-in sheets for face-to-face learning and completed evaluation forms .
Disclosure Statement: The planning committee members, content experts, faculty, presenters and authors have no relevant financial relationship to declare. There is no commercial support being received for this event, and there is no sponsorship being received for this event.
Acutely ill? Facing Chronic Conditions? Need help in a medical emergency? We RN PATIENT ADVOCATES can help!
How an RN Patient Advocate can help you:
Advocate on your behalf with all of your physicians – asking those questions you do not know how to ask
Research all of your treatment options and teach you the possibilities
Guide you through the maze of the medical system
Ensure open communication throughout your health care team
Who is an independent RN Patient Advocate (iRNPA)?
We Are:
Knowledgeable and experienced clinical RNs from every area of medicine
Specially educated in a program co-sponsored by the University of Arizona College of Nursing to advocate, inform and guide you through your medical journey
Joined together in a common purpose, responding to the pronounced dysfunction with the US medical system: a medical system that is ranked #37 in the world by the World Health Organization
An emerging specialty of professional nursing.
FOR RN's
Enjoy a new career in patient centered advocacy - Become an iRNPA!
We recognize you as a highly qualified clinical RN and invite you to join us in the upcoming RNPA Learning Intensive.
Establish your own practice as an Independent RN Patient Advocate (iRNPA).
Learn The Advocacy Process©
Explore all emerging branches of medicine
Understand the complete business, legal, and insurance guidelines to establish your own practice
Special emphasis is given to marketing a successful practice.
"In a year's time after taking the RNPA Learning Intensive, my career, my health, my family , my very life has been transformed. I am forever grateful." Karen DiMarco, RN, iRNPA

"This has been the most intensive, informative and exceptional learning experience I've had in 25 years of nursing." Antoinette Ryba, iRNPA
"The way of the future of nursing...an absolute must if you want to make and be the difference in righting the wrongs of healthcare. Karen is a wonderful mentor who has put her heart and soul into this program. Passion Vision Perserverance" Lana Benton, RN, iRNPA

The Learning Intensive did an amazing job of conveying the groundbreaking model of Karen Mercereau with clarity, humor and heart. Marla Bass, RN, DNP, iRNPA
"The RNPA Learning Intensive has been so very motivational for me. RN Advocacy is a path I have wanted to pursue for a long time but now I have a framework for how to practice. Mercereau is a true innovator in this field. " Elizabeth Onorato, RN, iRNPA

Absolutely a fabulous program that will prepare passionate and dedicated nurses to become independent practitioners that will empower one patient at a time. Patti Pumford, RN, iRNPA
The forethought, experience, openness, philosophy and preparation provides all the tools, thought process and confidence to begin and succeed as an iRNPA. Leta Gill, RN, iRNPA
Contact us!
RN Patient Advocates, PLLC
3400 West Goret Road
Tucson, AZ 85754
Phone: 520-743-7008
Email: karen@patientadvocates.com